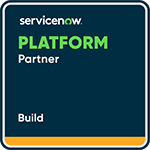 LET'S TAKE A LOOK AT HOW TO IMPROVE DATA QUALITY IN YOUR SERVICENOW. CLICK HERE FOR A LIVE DEMO!
On-Demand Webinars & Videos
A short video about using DCM to ensure your Application Services in ServiceNow are ready for Root Cause & Impact Analysis.
read more
In this webinar from our CMDB and CSDM series, we will introduce you to the Consumer – Owner – Provider model which helps you establish ownership in your CMDB.
We are presenting together with our partner iTSM Group. The webinar is FREE and will be presented on July 16th, at 13:00 Central European Time.
The webinar will be recorded so you can view it whenever convenient for you!
In this webinar, which we presented together with our partner iTSM Group, you will learn why having the right quality and -decision ready data in ServiceNow is important and how to keep it up to date.
This is a FREE online webinar. It was presented on March 31st, 2021.
Register & View On-Demand at the iTSM Group website!