Improve Data Quality in ServiceNow®
Data Content Manager is a ServiceNow Built on Now app to design and enforce your data models. Accelerate your CSDM Journey and improve the quality of your CMDB while reducing unnecessary manual work and expensive mistakes. No development, customizations or scripting needed to get results!
What People Say About Data Content Manager
With CSDM providing a prescriptive data model and DCM providing a view of our data in a consumable manner, we are able to drive the necessary changes across the bank in a non-obtrusive way which is seen to add value to our business, not be viewed as an operational overhead.
Data Content Manager  offers much more sophisticated data model definitions than you can get with native CMDB data quality metrics. It also comes with its own audit and remediation features which make data maintenance easier. Highly recommended!
Very useful and user-friendly tool for CMDB data health checks and corrections. DCM has helped us raise awareness about the importance of data quality, and it is now a part of our operative process – both internally and with our vendors. Highly recommended!
We would not previously know our data gaps as our manual processes made this almost impossible. Identifying gaps and assigning responsibilities to the respective owners was a priority. We looked at Application Services with DCM first. It was surprisingly easy, and the results were very positive
My complex Blueprint was up and running in 10 minutes, and I got audit results immediately. It would have taken months to complete without DCM.
The DCM Application is ahead of its time!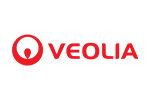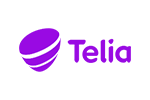 Unlock the Full Potential of Your Platform
ServiceNow is a great platform. However, to get the full benefits, the data within needs to be of high quality. Perceived problems with ServiceNow are, in fact, often issues with data, not the platform itself.
Data Content Manager can improve the quality of any data, from CMDB to your Custom Tables. It is easy to set up, and you can get results in hours, and a  Free Trial is available.
Some typical use cases for Data Content Manager include
No development, customization, or scripting is needed to get results.
Get in touch with us so we can give you a private demo based on your requirements, and help get you started!
We offer a fully functional, one-month Free Trial. It can be installed on any non production ServiceNow instance.
Read how Nordic Managed Service Provider Telia Cygate uses Data Content Manager to ensure customer data quality on ServiceNow.