Improve Data Quality
in ServiceNow
The more you use ServiceNow, the more critical your  CMDB and other shared data become because it is used across the platform. Sometimes, the platform gets blamed when the real problem is in the data it contains.
Data Content Manager adds capabilities to natively design and enforce data models in the platform. It goes beyond out-of-the-box tools and helps you accelerate your CSDM journey and improve the quality of your CMDB without scripting, additional reports, or customizations.
LET'S TAKE A LOOK AT HOW DCM IMPROVES YOUR DATA QUALITY!
With CSDM providing a prescriptive data model and DCM providing a view of our data in a consumable manner, we are able to drive the necessary changes across the bank in a non-obtrusive way which is seen to add value to our business, not be viewed as an operational overhead. Read More…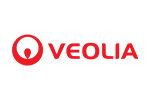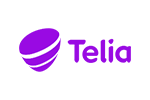 Bad Data
Impairs

Your ServiceNow – Not Just Your CMDB
If the data in your ServiceNow does not conform to your intended data models and is not high quality, the platform cannot perform to its full potential. Using Data Content Manager to enforce your data models and audit your live data against them, you can ensure that time is not wasted and money is not lost. You can make informed decisions about where to focus your efforts and keep all of your stakeholders informed
While CMDB and CSDM are prime use cases for Data Content Manager, it can be used on any data on the platform, including custom tables. No customizations or scripting are required to get results. All you need to do is draw Blueprints – visual representations of the requirements for your data – and everything else will follow.
Bad Data = Expensive Problems
CMDB does not work.
Reporting is not accurate.
Incidents explode.
Automation is impossible.
Business value is lost.
Good Data = Value Unlocked
Reliable CMDB.
Reliable Reporting.
Managed Incidents, Smooth Operations.
Automation, Bots, AI.
Business Value Gained.
Data Content Manager  offers much more sophisticated data model definitions than you can get with native CMDB data quality metrics. It also comes with its own audit and remediation features which make data maintenance easier. Highly recommended!
Very useful and user-friendly tool for CMDB data health checks and corrections. DCM has helped us raise awareness about the importance of data quality, and it is now a part of our operative process – both internally and with our vendors. Highly recommended! Read More…
ARCHITECT
See what's wrong and assign clear responsibilities for getting it fixed.
Accelerate data related projects.
Communicate with visual, role-focused dashboards.
Enforce your information architecture and governance model.
CONFIGURATION MANAGER
Create case-specific data models and requirements without customizations.
Reduce dependency on teams outside your control.
Document data requirements and turn them into actionable audits.
SERVICENOW PLATFORM TEAM
Empower subject matter experts with a secure and controlled scoped application.
Simplify data quality management.
Clear division of responsibilities and tangible metrics.
MANAGEMENT
Empower your Team to focus on what makes a difference.
Increase clarity and set reliable, real-time metrics.
Reduce costs and get more done with your budget.
Get a better ROI on your ServiceNow platform.
We would not previously know our data gaps as our manual processes made this almost impossible. Identifying gaps and assigning responsibilities to the respective owners was a priority. We looked at Application Services with DCM first. It was surprisingly easy, and the results were very positive. Read More…
My complex Blueprint was up and running in 10 minutes, and I got audit results immediately. It would have taken months to complete without DCM.
The DCM Application is ahead of its time!
CSDM - The Recipe for Success eBook
We've seen organizations struggle over the same things with CSDM alignment over and over. Based on our experiences, we wrote CSDM - The Recipe for Success. It gives you hands-on guidance on some of the most important things you need to address on your CSDM Journey, regardless of your maturity level:
Establishing Ownership & Roles
Managing Your Scope
Choosing the Right Tools
NOT SURE IF DCM IS A GOOD FIT FOR YOU? BOOK A DEMO AND FIND OUT.
Featured Articles From the DCM Blog