Support & Frequently Asked Questions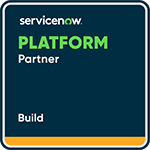 We are committed to making your experience with Data Content Manager a success! If you have any questions or concerns, you are always welcome to get in touch with us using the form below, or by opening a Support Ticket from our Knowledge Base. We encourage you to check out our online resources first:
If you're a DCM user or on a Free Trial, look to our Knowledge Base for detailed instructions. You can also open support tickets here.
See if your question is answered in our Frequently Asked Questions below.
See if your questions gets answered in one of our numerous Blog articles.
For general or sales-related inquiries, please fill out the form below.
Get in Touch
Any questions? Don't hesitate.
Get Started
Book a Call with us Now.
Explore how Data Content can enhance the quality of your data in ServiceNow. See how you can accelerate your CSDM journey and improve your CMDB or any data in your platform. All without the need for scripting, additional reports, or customizations.