Experience the power of Data Content Manager in your own environment with a Free Guided Trial. Get real results without having to learn the product. There is no cost or commitment.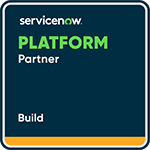 What's a Guided Trial
and What You Get
A Guided Trial allows you to experience the power of Data Content Manager in your own ServiceNow instance, with your own data. We will guide you through installation, creating Blueprints, running Audits, and interpreting results.
There's no cost or commitment since we know this is the easiest way for you to experience the power of Data Content Manager. Book a meeting with us to get started.
You do not need to learn the product to experience the benefits, and the results are yours to keep.
Four Sessions
Tangible Results
To get started, book an Expert Consultation with us. We will show you how Data Content Manager works and what you can expect to get out of the Guided Trial.
Please note that we provide this service free of charge and may need to limit availability occasionally.

01
Install DCM
We will work with your Admin to install DCM into your non-production ServiceNow instance.

02
Blueprints & Audits
We will draw Blueprints together and schedule Audits for them.
03
Audit Result
We will go through the Audit results together and analyze the findings. 

04
Automation, Q&A
We will look at automating things and cover any other open topics.
Trial Use Cases
Simple & Powerful
We have prepared several predefined use cases for some of the typical problems DCM is used to fix. They are easy to understand and simple enough to be run in a one-month trial. However, they are powerful and produce tangible results. In a Guided Trial, we work through one or two of them together.
The Free Trial is limited to a non-production instance. Your instance must have similar data to your production to get meaningful results.
Validate Ownership, Relations, and Key Data
for Business Applications
Problem:
Over time, people come and go in organizations. These changes are seldom automatically reflected in the CMDB, causing it to become inaccurate.
Solution:
We will Audit your Business Applications and identify ones without valid owners, e.g., people who have already left the organization. We will also check that your Business Applications' key attributes to support your processes are in place. Furthermore, we will identify Business Applications without a required relationship to underlying infrastructure through Application Services.
Outcome:
You will clearly understand the state of your Business Applications, and you can use the audit results to help fix issues.
Enable Impact & Root Cause Analysis
with Application Services
Problem:
Business models and structures are often not connected to the underlying IT infrastructure. This makes it impossible to perform root cause or impact analysis.
Solution:
We will create a Blueprint to connect IT with Business and use it to run audits against your data. The audit will identify Application Services that are missing required relationships to Business Applications and underlying infrastructure.
Outcome:
You will get the audit results. You can fix the Application Services missing the required relationships using the results. Application Services provide an operational view of your systems that enables you to do root cause and impact analysis.
Ensure Servers Have Relationships
to Business Services and Applications
Problem:
Servers are often automatically created from multiple data sources like Discovery. However, they do not always connect to the applications running on them or services depending on them. Unrelated servers can be an unnecessary cost.
Solution:
In this Trial Use case, we will check if your servers are appropriately connected to Application Services. Furthermore, we will see if your servers have a valid manager and group assignments, and selected key attributes.
Outcome:
The audit results will identify orphan servers that you can potentially retire or relate to your business.
Assess if Your Workstations are Assigned
to Valid Users
Problem:
There are often thousands of workstations and other assets in circulation. Not being able to account for these assets can cause significant security concerns and losses.
Solution:
We will create a Blueprint to check that your workstations have been properly assigned to valid users. We will also check that a contract covers these workstations.
Outcome:
You will get a clear picture of your workstation assignment status for further action.
Prevent Workflows From Failing
Over User Data
Problem:
Almost everything you do in ServiceNow is related to Users: Customers, Requesters, Callers, Assignees, or Approvers. Having invalid or incomplete User data will fail your approvals and other workflows.
Solution:
We will create Blueprints to support selected workflows and validate your data with recurring audits.
Outcome:
You will get the status for the condition of your User data that you can use to begin fixing issues and planning a process to keep the data current continually.
Find and Remove Duplicate CI Relationships
to Prevent Failures
Problem:
Duplicate CI relationships in your CMDB can cause Discovery to fail. Different data sources or people might create the same relationship using a different type.
Solution:
We will set up a Blueprint to find duplicate or invalid CI Relationships in your data regardless of the relationship type.
Outcome:
The audit results will immediately show you the duplicate CI relationships and CI Relationships with either a missing parent or child.
Get Started
Book a Call with us Now.
Explore how Data Content can enhance the quality of your data in ServiceNow. See how you can accelerate your CSDM journey and improve your CMDB or any data in your platform. All without the need for scripting, additional reports, or customizations.