I'm sure that many many people have been waiting for this type of information from ServiceNow. Really happy to see that they are working on "common information models".
Finally getting some answers, but of course also raising a lot of new questions 🙂
One thing that's bothering me a bit, is how data model is different when you talk about services related to business applications, and when a service does not include any applications. I think that?we should connect Business Services or Service Offerings to Business Capabilities and keep the Business Applications "below" services like any other Configuration items.
So, instead of this example model for SAP Financials from the White paper: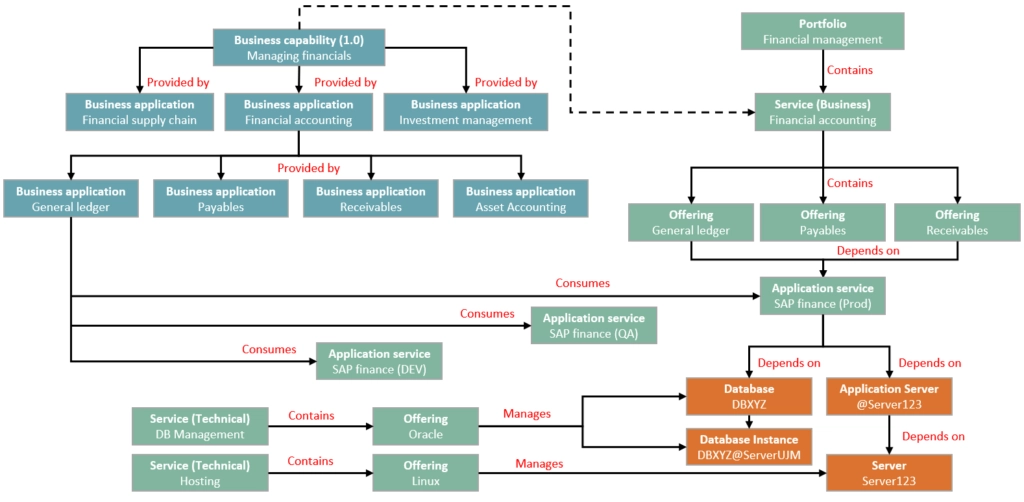 One could make Business capabilities dependent on Service Offerings like this:
SAP Financials example – Our Alternative
This would allow one to have same Business capability and Service portfolio structure no matter what kind of services you are talking about. Meaning that all reporting would use same structures as well.
What do you think?
Ps. you can find the original White paper from the ServiceNow Community post.
Check out what Mikko thought about the second example.