Improve Integration Data Quality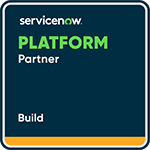 LET'S TAKE A LOOK AT HOW TO IMPROVE DATA QUALITY IN YOUR SERVICENOW. CLICK HERE FOR A LIVE DEMO!
Problems with Integration Data Quality
Integration Data Quality can be a challenging issue to solve. ServiceNow is often a highly integrated platform with incoming integrations for Foundation Data & CMDB as well as transactional data, such as Incidents and Tasks.
Creating integrations is time consuming and difficult to test. Furthermore, integrations often produce only a portion of the needed data and sometimes in non compliant formats.
Enforcing strict rules can lead to data not being accepted and created at all. If it is created, the information may not be complete. Therefore, compromises are often made to get at least some data in.
It is easy to blame integrations for bad data quality. Sometimes it is quietly accepted that data coming from Active Directory, HR systems or vendors' CMDB's just isn't that good and there's really isn't much one can do about it.
Multiple problems can arise due to bad quality data coming in through integrations. Here are some typical examples:
People need to fix the same data over and over again in the target system, while the source continues to feed bad data.
Integrated data causes problems in reporting and workflows, or reports need to be manually tweaked.
No way to measure the status of data quality of a given integration.
Integrated data is not connected to the rest of the platform.
Tracking the quality of integrated data over time is difficult or impossible.
Setting and measuring targets for data providers is difficult or impossible.
How Data Content Manager Improves Integrations
Data Content Manager for Integrations

Data Content Manager can be used to define specific data requirements for each integration. It can then Audit real data against your requirements so that you can track your integrations data quality.
Data Content Manager helps you to:
Specify data requirements easily and visually for different integrations.
Define and measure precisely what each data provider should provide to clarify responsibilities.
Schedule data audits to keep track of data quality over time.
Identify deviations as they occur, not when they cause problems.
Connect integrated data to the rest of the platform with additional Blueprints and Auditing.
Assign targets for Data providers and enforce meeting those targets.
Assign remediation tasks to correct teams automatically.
In addition to auditing and reporting integration data quality, DCM can be used to ensure that integrated data is received properly and related to other data such as adding responsible persons, relationships to services, business applications and other records within the platform.
DCM then measures that these requirements are met and helps people to maintain data according to agreed data models.
Example data quality trend for Server and Workstation integrations and Business Application data manually maintained on the platform.
CSDM - The Recipe for Success eBook
We've seen organizations struggle over the same things with CSDM alignment over and over. Based on our experiences, we wrote CSDM - The Recipe for Success. It gives you hands-on guidance on some of the most important things you need to address on your CSDM Journey, regardless of your maturity level:
Establishing Ownership & Roles
Managing Your Scope
Choosing the Right Tools
DCM R4.2 is a minor release focusing on optimizing audits. Changes have been made to ensure that bigger audit runs do not interfere with the rest of the platform.
read more