Foundation data includes essential background data that usually fuels numerous workflows and processes running in ServiceNow. Poor Foundation Data quality will quickly cause problems. Luckily, maintaining and improving it is easy with Data Content Manager.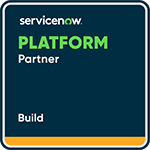 Improve Foundation Data
with Data Content Manager
Foundation Data in ServiceNow includes essential background data such as users, groups, locations, and company structures. It is shared between processes, workflows, and configuration items.
Foundation Data provides a common set of data elements integral to the performance of your ServiceNow. Poor quality of the data will negatively impact the processes and workflows you run on the platform.
Data Content Manager can help you quickly find and fix problem areas in your Foundation Data and any other data in your ServiceNow.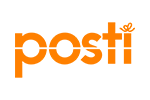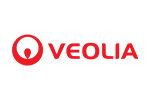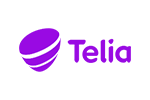 « With CSDM providing a prescriptive data model and DCM providing a view of our data in a consumable manner, we are able to drive the necessary changes across the bank in a non-obtrusive way, which is seen to add value to our business, not be viewed as an operational overhead. » Read More...
« Data Content Manager offers much more sophisticated data model definitions than you can get with native CMDB data quality metrics. It also comes with its own audit and remediation features, which make data maintenance easier—highly recommended! »
« DCM provides transparency and a holistic view of the state of our CMDB and it helps us find and fix deviations as they happen. Blueprints bring the entire thing together and everything else follows automatically once they are and running. Any adjustments take effect immediately without changing your workflow or any of the reports. Highly recommended! »
« My complex Blueprint was up and running in 10 minutes, and I got audit results immediately. It would have taken months to complete without DCM. »
« We would not previously know our data gaps as our manual processes made this almost impossible. Identifying gaps and assigning responsibilities to the respective owners was a priority. We looked at Application Services with DCM first. It was surprisingly easy, and the results were very positive. »
« The DCM Application is ahead of its time! »
Take a Deep Dive
Into Improving Foundation Data
In this video, Pekka Korpi, CEO of Qualdatrix, and Mikko Juola, Product Owner of Data Content Manager, take a deep dive into the importance of Foundation data in ServiceNow and how it can be improved using Data Content Manager.
CSDM
The Recipe For Success eBook
Contents:
Establish Ownership & Roles
Manage Your Scope
Choose the Right Tools
We talk to people about CSDM alignment every day and constantly see organizations struggle with the same things over and over again. We wrote CSDM - The Recipe for Success to share our experiences.
It gives you hands-on guidance on some of the most important things you must address on your CSDM Journey, regardless of your maturity level.
The ROI for Data Quality improvement can be lucrative. How about a 1436% return from improving CI Data Quality in your CMDB?
read more
Get Started
Book a Call with us Now.
Explore how Data Content can enhance the quality of your data in ServiceNow. See how you can accelerate your CSDM journey and improve your CMDB or any data in your platform. All without the need for scripting, additional reports, or customizations.