Telia Cygate is a Managed Services Provider that provides ICT services to businesses and government through a single portal, with integrated interfaces and a single management model. Telia's high-level automation service management portal provides a fast, scalable service and a real-time view of an organization's service situation, including important metrics, trends, and real-time state.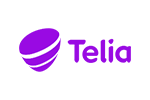 Based in Finland, Telia Cygate provides 24/7 services to clients throughout the Nordic and Baltic states. Telia prioritizes using the most up-to-date, secure technologies that address the ever-evolving needs of modern businesses. As part of that effort, Telia Cygate began using ServiceNow for new clients and migrating existing clients to the platform.
Before moving to ServiceNow as their platform of choice, Telia Cygate engineers manually built custom reports for their clients to audit and track the quality of CMDB data. Unfortunately, the time and resources required to manually maintain reports resulted in a more reactive, rather than proactive, approach to data integrity.
As Marko Piispa, Lead Configuration Manager, explains "Optimally, data should be of high quality already before going into production. Fixing it in production is very expensive and there are a lot of hidden costs that do not really show up anywhere, but they are there."
"I've done this for a long time, and I see it over and again that the quality of data tends to degrade after the projects are complete. This is where DCM helps us – before and in production."
Bringing Automation to Governance
In moving to ServiceNow, Telia Cygate recognized an opportunity to move away from manual reporting. Their own governance process relied on manually-built data quality reports, with each business or service unit providing their own Excel sheet-based report. This approach made standardization and root-cause analysis a challenge, and was time-consuming for multiple stakeholders.
To address these challenges, the team decided to evaluate Data Content Manager (DCM) for their in-house governance needs. Working with the Qualdatrix team, the IT group at Telia created DCM Blueprints with the goal of automating and standardizing their governance reporting process. They started with the basic DCM dashboards and reports for the level of quality, compliance, and scope required at Telia Cygate, applying standards uniformly across units.
Telia Cygate credits the Qualdatrix team with providing good support when it was needed to achieve a positive outcome. "Working together with Qualdatrix has been easy and smooth. They've been pushing us into right direction and provided all the help we needed during the quick implementation of DCM," says Marko.
Once the blueprints were in place and the audits were run, the results demonstrated an immediate and remarkable value, revealing problem areas that were clearly mapped to the business's compliance requirements in an easy-to-understand visual format.
Marko elaborates: "DCM has given us clear metrics and trends to follow and manage data quality in our governance meetings. Top management in our governance board really appreciates the clear reporting DCM provides." He adds, "We can now report properly and visually – and show that our work has real impact."
Based on their success using DCM internally, the Telia Cygate team has set a goal of 95% compliance – an ambitious but achievable target with the help of DCM. The group has also proposed expanding DCM for customer-specific governance reporting.
In the meantime, they have already begun using DCM for CMDB auditing for new and existing customers.
High-Quality Service through Data Integrity
To enhance the high-quality service and level of automation that Telia Cygate is known for, the team took what they had learned using DCM internally and applied it to client installations, focusing on audits to maintain and improve quality of CMDB data during the transition process.
For existing customers, DCM blueprints provide value by verifying data quality during the migration process from old systems to ServiceNow. Similarly, in new installations, Telia uses DCM audits in various checkpoints during setup, as data from clients come into the system via integration and import.
Regardless of whether for new or existing customers, data quality is essential. The blueprints used during ServiceNow implementations to maintain data quality also provide Telia's customers with a method for conducting ongoing audits to ensure data quality once the system is in production, without needing to build any new custom reports or install add-on tools.
As Marko explains, "Previously, data quality related to any project or initiative started to decline shortly after moving to production. With DCM we can maintain the high data quality reached during the project without redoing the project every other year."
The team started with DCM's out-of-the-box blueprints, but given the success they've experienced, they've recognized that offering customer-specific blueprints and audits could be a business opportunity. They foresee DCM playing an even more significant role in customer transitions, both when transferring existing customers to the ServiceNow platform and when onboarding new customers.
"Data quality will play a major role in our service delivery in the future, and DCM has already proven its value in this context."

Kari Tapanen, Head of Service and Solution Design
Learn More About Data Content Manager
Get in touch with us to learn more about how Data Content Manager can help improve your, or your customers' data quality. Book a time with us and we will show you how it works.