Data Content Manager
Release Notes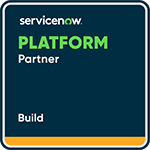 DCM R4.2 is a minor release focusing on optimizing audits. Changes have been made to ensure that bigger audit runs do not interfere with the rest of the platform.
read more
Get Started
Book a Call with us Now.
Explore how Data Content can enhance the quality of your data in ServiceNow. See how you can accelerate your CSDM journey and improve your CMDB or any data in your platform. All without the need for scripting, additional reports, or customizations.