Now Available On-Demand
Originally presented on November 30th, 2021
Length: 30 minutes
(This page updated on December 8th, 2021 with Q&A section and additional resources)
Venni Mäkäräinen
Senior Platform Architect at ServiceNow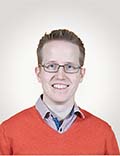 If you did not have a chance to join us live, no problem: the webinar is now available on-demand. Click below to register and view it whenever it is convenient for you!
We've gathered the questions & answers from the webinar and some additional resources here to help you dive deeper into the topic.
Use DCM to Accelerate your CSDM Transition
Your Questions, Our Answers
Will slides be available after the presentation?
Yes, we are sharing the slides on request. So please get in touch if you would like to get them!
What is the medium-term target for a dedicated "Application Service" table… Use the existing "Application Service (discovered) class, or will another be created? If so, when?
Application Service (cmdb_ci_service_auto) already includes extended classes for different use cases. And ServiceNow has provided some guidance on using each of them.
When do you use a Blueprint and when the Content Planner?
A Blueprint is a visual representation of a data model. It includes tables, their relationships, and filters and conditions that define what kind of data we should use.
The Content Planner is a data management tool within DCM to maintain data on top of a Blueprint. In the Content Planner, you work with the data, while a Blueprint defines the data model that you are supposed to use. The Content Planner overlays real data on top of the Blueprint so that data can be updated with a visual tool, minimizing the possibility for errors.
Please view a short introduction video on our product page that explains all DCM modules briefly.
What does DCM cost, and what is the basis for licensing? Users, CI's, Tasks?
Licensing is based on the number of active blueprints. There are no limits on users, tasks, or data being audited or maintained with DCM. Get in touch with us to discuss what it would cost you.
We have an on-premise installation of ServiceNow. Can DCM be used in an on-premise instance?
Venni's example and the following "data models" included subscribers and catalog items. Are those also part of the CSDM?
Yes, "Service Offering Subscribers" has been defined as part of Extended CSDM in the CSDM Process Guide.
For more info: Search for "CSDM Process Guide" after following this link.
We have a mixture of everything in our (Business) Services table at the moment. How should we transform those into Business Applications, Application Services, Offerings, and Services?
This is a very typical scenario. Depending on the exact situation (including organizational structures, data volumes, available resources etc.), there are also several ways to address this.
With DCM, you can define simple models for each of the required classes and start auditing and guiding users on populating the missing records. By categorizing or grouping the existing Services, you can manage the transition and identify if a record is still to be processed or already a real Service,  as defined by CSDM.
Tags or taxonomy nodes can be used over the transition without creating extra attributes.
This approach aims to ensure that all new records created into Business App, App Service, and Offering tables are aligned with CSDM from the beginning. The original "Service records" act as a to-do list.
Auditing all of these models continuously will give you proper metrics to follow up on the progress and identify deviations against the plans.
Before starting a trial, I'd like to try DCM in my personal development instance. Is that possible?
Yes, you can install DCM (and any other store app) into a PDI, but we need to set up entitlements related to your PDI. Get in touch with us, and we will set this up with you.
Learn More about Data Content Manager
Book a meeting with us and we will show you  how DCM will help you reach your CSDM targets. You can accelerate your CSDM journey with DCM regardless of your maturity level. 
Resources from ServiceNow
ServiceNow has a lot of useful content available regarding CSDM. We think it's sometimes a little hard to find, so we curated a list here. Some of these resources may require you to log in with your ServiceNow credentials.